Did

Did

you

you

know

know

that

that

increasing

increasing

your

your

website

website

conversion

conversion

ultimately

ultimately

affects

affects

meeting

meeting

your

your

business

business

goals?

goals?
Yes, it does!
Your website is your sales engine. It drives your business forward while you are sleeping.
However, if your brand communication is poor, you might actually end up losing more than you can afford. Whether it is direct revenue or qualifying leads, such loss can be detrimental to your success.
You

You

may

may

be

be

thinking,

thinking,


"Wait

"Wait

a

a

minute,

minute,

so

so

how

how

do

do

I

I

fix

fix

it?"

it?"
The answer is simple.
WE find your strategic balance, come up with the right words that will resonate with your audience and show them why you are so valuable.
Words create connection.
Establishing a clear vision of your value and writing ROI-driving website copy can make all the difference in the world.
And if you are struggling with finding the right path for your brand messaging, I am here for you!
I will help you create an authentic connection with your audience and empower your business through a persuasive high-quality copy.
Hello! My name is Ilona K and I am thrilled to meet you!
I am a first-generation immigrant from Ukraine, currently living in Philadelphia, PA.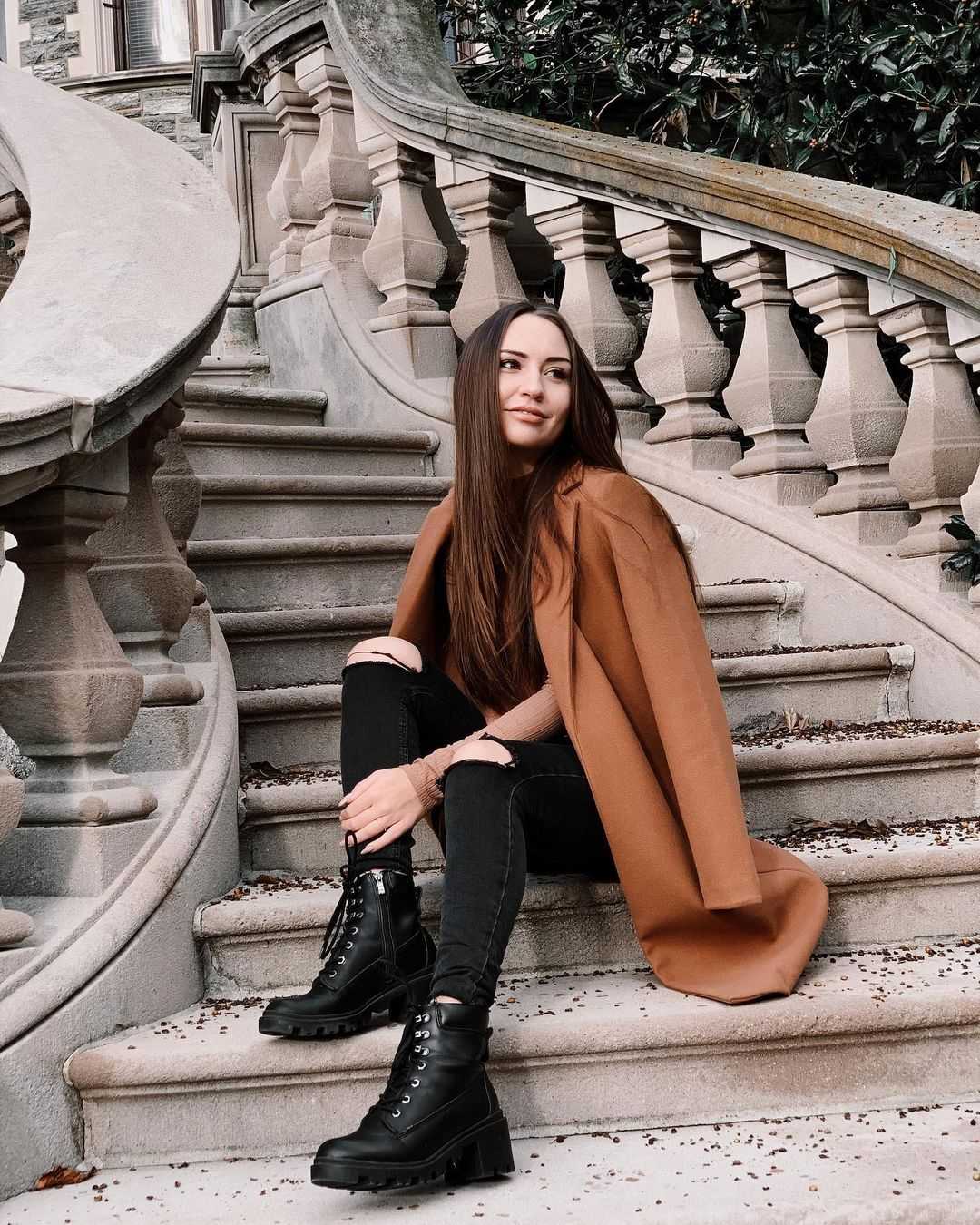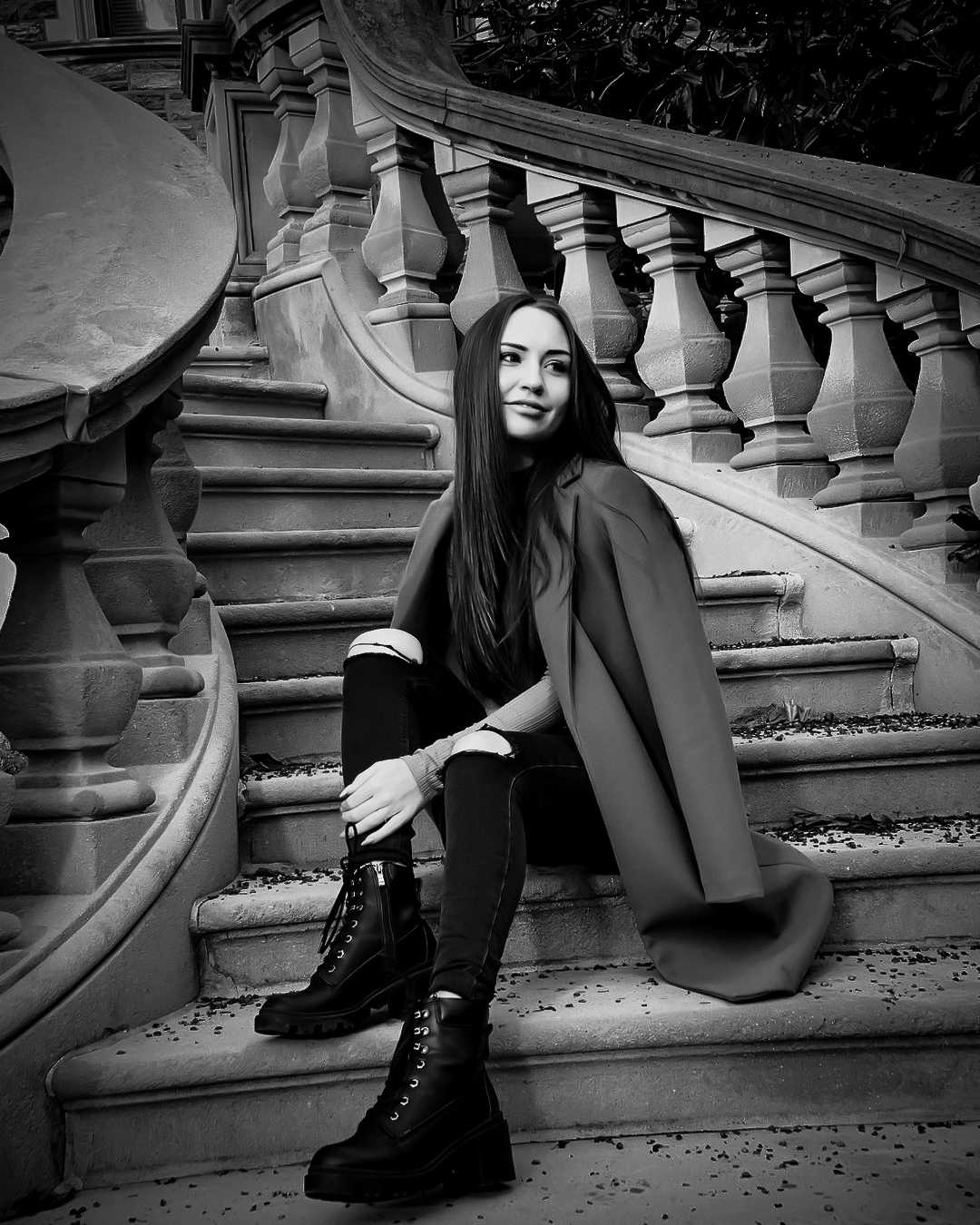 In my 24 years of age, I have worked as a:
And only looking back do I realize that all of these experiences played a major role in forming my skill set and extensive knowledge in so many different areas of expertise. Every experience has made me different from the person I was before and has trained me to find unique solutions for every task that I am given.
My goal is to contribute in some way to make a long-lasting difference.
Perhaps, in one person's life.
Perhaps, in many.
For this very reason, I turned my passion into a powerful tool that I use to help businesses and brands on their way to success while building genuine connections with their audience.
"Happy looks good on you" is a journal for self-reflection that has 30 days of questions, little challenges, and tasks that will help you understand yourself just a little bit better, one step at a time. It focuses on the importance of self-love and self-acceptance as it can be truly challenging and overwhelming for some.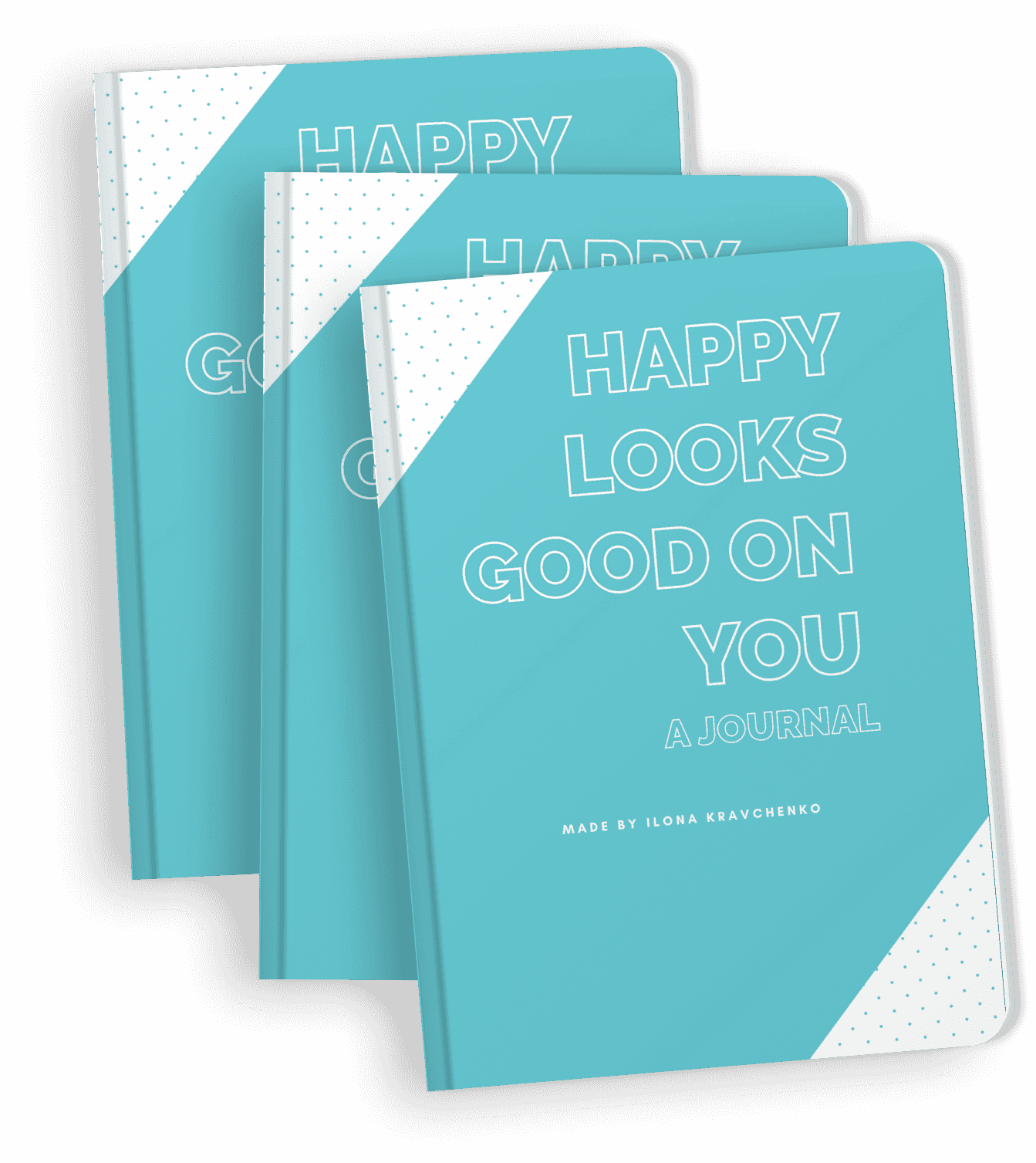 I created this journal for people like me. And I'm putting myself out there. I am not ashamed to show my vulnerabilities, to admit that I am not flawless, to take one step at a time on my journey of self-love. I truly believe in the power of journaling and I'm proud to announce that it is finally ready to see the world!
Available for purchase on demand
Now,

Now,

when

when

you

you

know

know

a

a

little

little

bit

bit

more

more

about

about

me,

me,

let's

let's

go

go

back

back

to

to

why

why

we

we

are

are

here!

here!
IF YOU ARE:
Struggling with finding the right words to tell your brand's story;
Feeling chaotic, overwhelmed, and confused when it comes to your website copy;
Wishing your website would just write itself;
Dreaming about increasing your brand recognition and sales;
Tired of seeing your ROI in negative;
Interested in ways to outsource and increase your productivity;
As a website copywriter, I know how to provide value to your audience and turn your leads into first time buyers.
Remember, our focus is not to sell something off the bat (although we can). Our purpose is to reach THEM and figure out how THEY can identify with your brand. Understanding your ideal audience voice and writing for THEM is our key to success.
// 01
Web-site copywriting
The purpose behind every good copy is simple - you want to help your ideal customer make the right choice. You want to inspire them to take action.
It may sound cliché but words ARE truly powerful.
Most of our decisions as consumers are driven by emotion, and having a high-quality copy that resonates with your ideal prospect is crucial for building trust + getting desirable results.
It can significantly transform your business growth and help you convert your website visitors into prospective leads, and your leads into lucky first time buyers! Remember, your idea is unique. And so should be your copy!
If you are wondering how you can turn browsers into buyers, the answer is not that difficult: connect with them.
To build that strong connection and develop customer loyalty, you have to KNOW where your business stands first. How do you create value? What is your brand's personality? How would you describe its story? And most importantly, why should people care?
Defining your strategy is critical. Think of it as a solid foundation for your successful business journey.
Well-defined and executed branding strategy is essential. It serves as a framework, bringing structure, clarity, and... real results!
// 03
Monthly content creation
If you have already established your brand's identity and your website copy produces ROI, it is important to stay consistent and be present in front of your audience by utilizing other communication channels. If you want to gain new prospects and engage your loyal audience, you have to create more value. We now have YouTube, short clips, podcasts, visuals, and many more possibilities that you can utilize on a daily basis. So why waste your message, when you can make so much more out of it?
I can repurpose the content that you have already created from any means of communication and provide more text value for other channels. This includes blog posts and social media copy.
You can also inquire about my monthly content development packages that include writing from the scratch by contacting me directly, using the form below!
Contact

Contact

Information

Information